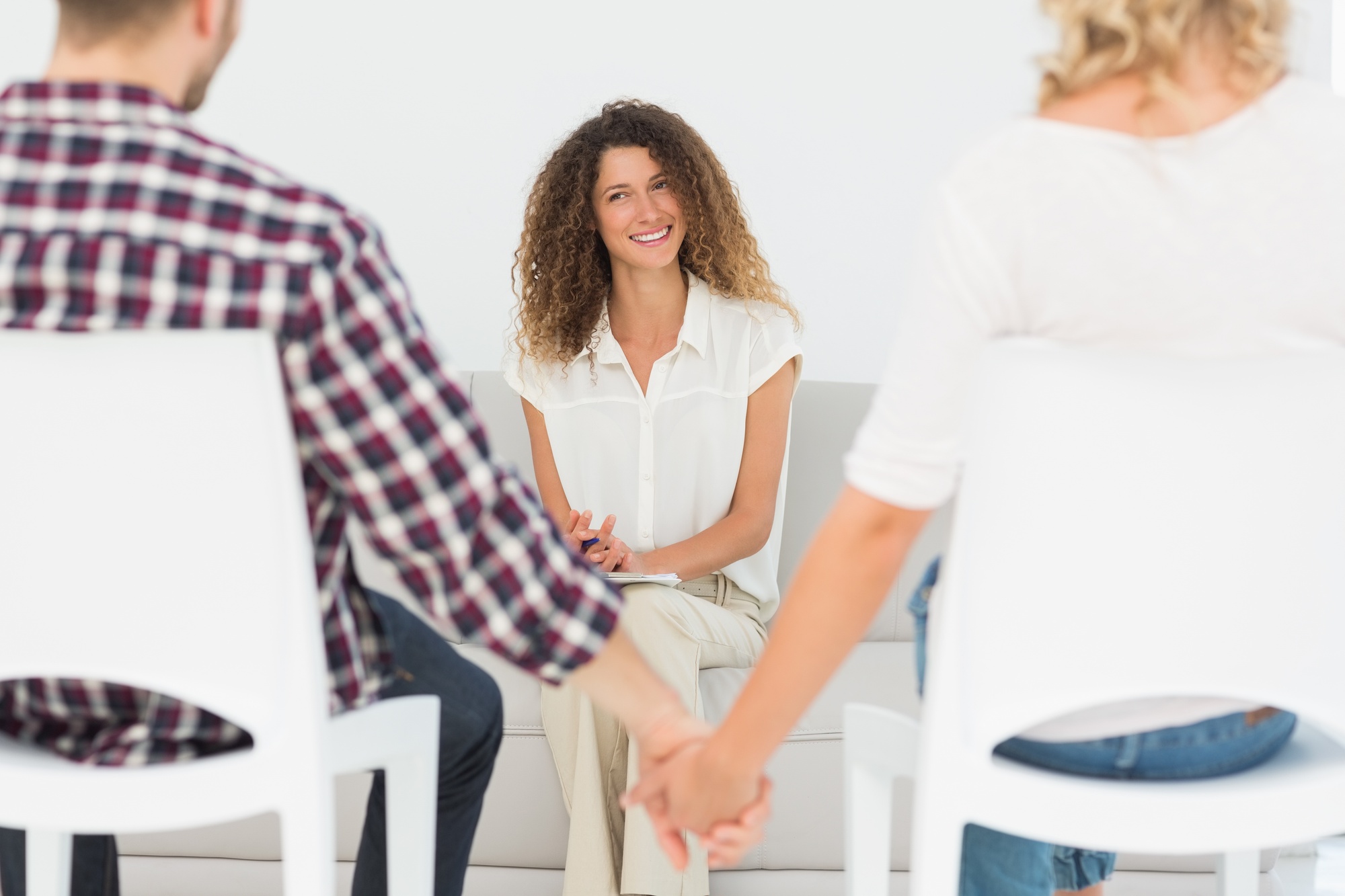 Driven by empathy, passion, and an in-depth understanding of human emotions intertwined with relationships, we at Clear Minds extend help to every couple suffering from disputes, arguments, or lack of love. Our relationship counsellors have years of experience solving various relationship problems between couples before and after marriage.
With their expertise and deeper understanding of couple problems, they not only solve disputes but also steer our clients toward a new but healthier phase of their relationships. So, if you have relationship problems with your partner and have no way out of the dispute, it's high time you connect with our counsellors. We will help you find the light even in pitch black darkness and make you understand the beauty of emotions related to your relationship.
What is relationship counselling?
One of the basic questions that we often have to answer for our clients is what relationship counselling exactly is. We understand your reluctance to choose such a therapeutic and psychological treatment process without having enough knowledge. So, let us frame the relationship counselling idea and what it is.
Like other counselling sessions, our counsellors will sit with you and discuss the problems you are facing in your love life with your partner. The problems can be between you two or due to the influence of several external factors, like lifestyle, friends and colleagues, families, and so on. Sharing the problems reduces stress and gives you a lightweight feeling, helping your mind see through the clouds of confusion and bafflement.
What are the benefits of relationship counselling?
At Clear Minds, we offer relationship counselling not just to end disputes between couples. We believe psychological therapy has many more benefits than one can see or comprehend. Besides, putting an end to such a centric and strong relationship due to a couple of arguments doesn't sound quite right. So, let's look at what you can gain from our relationship counselling sessions.
Understanding relationship dynamics
When couples do not completely understand their relationship's dynamics, they often start arguing over trivial matters. It's almost like walking on shallow water and yet complaining about not having enough chance to swim. This is where our counsellors come into play. We help couples understand the dynamics of their relationships, ensuring they can acknowledge the depth of the emotions they share.
Sharing problems with good listeners
Although we are not bragging, our relationship counsellors are quite good listeners. So, if you have anything suppressed in your heart for a long time and can't find someone with whom you can share everything, come to us alone or with your partner and tell us everything. Sometimes, people find solutions just by discussing the problems with others.
Unbiased judgment and advice
As counsellors, it is our responsibility to provide guidance in an unbiased manner. Regardless of whose fault it is, we never take anyone's side. Our job is to understand the dynamics of your relationships, the root causes of the conflicts you are going through, and the threats to your relationships, both external and internal. Based on that, we provide solutions for solving disputes and improving the relationship.
A safer place for every individual
Our couple therapy sessions are a safe abode for every single individual. We offer a free consultation for the first time to individuals and couples. When you come to us, we guarantee 100% confidentiality and the safety of the information you share.
Understanding one another's perspectives
At Clear Minds, our counsellors will help you to acknowledge and understand one another's perspectives. Commenting on something or reacting without walking in that person's shoes is not justified. So, we will help you realise what your partner is trying to convey or going through and picturise the entire chess board from their perspective. This will not only broaden your thinking but also give you a clear so that your impulsive actions won't be the cause of the relationship's end.
Overcoming relationship roadblocks
We agree that every relationship has numerous roadblocks. Whether it is the regular disputes between married couples or problems in personal life, overcoming these hurdles is not easy. But we try to make the journey endurable for you and your partner by helping you understand how you together can overcome these roadblocks easily.
Learning to cope with problems through online courses
Our counsellors will also focus on educating you through various online courses about maintaining a healthier relationship, resolving disputes and conflicts, and coping with sudden situations. We know it is not easy to adjust yourself to something new all of a sudden. That's why our counselling courses and sessions are designed in a way where we can help you increase your adaptability levels and reduce relationship conflicts.
How does relationship counselling work?
Relationship counselling is a therapeutic healing procedure where our clients discuss their love life problems with our counsellors. In return, we provide them guidance on dealing with the arguments, sorting out the issues, rekindling their love and affection in the relationship, and preventing themselves or their partner from falling out of love.
We understand the beauty of our relationship to individuals share, especially when they are intertwined through emotions like affection, adoration, respect, love, and many more. Our job is just to hold a mirror in front of you so that you can see what you would miss if the relationship falls apart.
We adopt various processes to know about your relationship in a deeper way so that our opinions are based on proper assessment. We ensure to find the root cause of the problems you and your partner are going through and share the knowledge with you. In other words, we take it as our responsibility to show you a clear picture of your relationship's status and the compatibility level you share with your partner and help you understand what exactly is causing so many turbulences in your relationship.
Clear Minds: The place where you can heal your relationship!
Clear Minds is not just a platform where couples can come and have therapy sessions. Instead, we resolve conflicts and disputes simply through discussions, education, relationship courses, and understanding. We organise sessions for individuals and couples to help them share their problems with our counsellors without reluctance.
So, if you want to kindle the spirit of your relationship, do not delay and book an appointment with our relationship counsellors.